Adelaide Treatment Plant to Provide Sustainable Water for Irrigation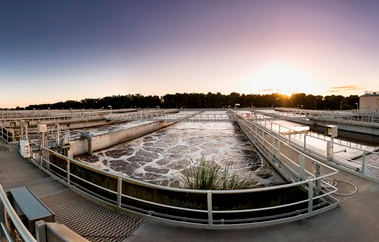 Adelaide's Bolivar Wastewater Treatment Plant, one of South Australia's most significant recyclers of wastewater, will supply a massive irrigation scheme after the Australian Federal Government confirmed funding for the project.

Bolivar Sewage Plant, Source: SA Water
Costing AU$156mn and taking 18 months to build once officially signed off, the sustainable water development will create upwards of 3,700 jobs and add $500mn to South Australia's economy every year.
Initial extra output from Bolivar is predicted to be 12bn litres of water a year, or 12 gigalitres.
This represents a 60% increase in output from the site at a time when concerns have been raised about Australia's ability to handle predicted hikes in urban populations. The extra capacity will significantly boost the area's ability to farm commercial crops in a sustainable manner.
Once at full capacity the site, which draws water from the Gawler River, will produce 20bn extra litres of recycled water a year.
Read full article: Energy Digital