Doosan Enpure Wins $27m Water Treatment Plant Deal in UK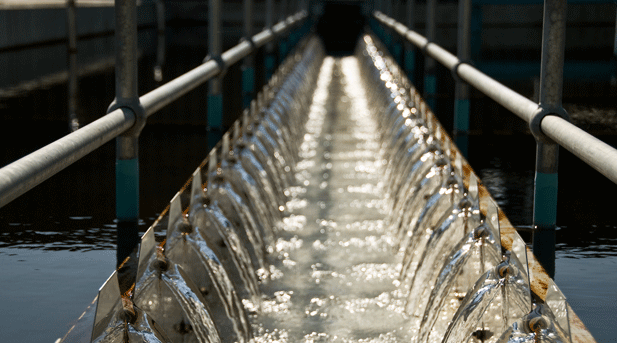 Doosan Enpure, Doosan Heavy Industries & Construction's water processing affiliate, has won a 30 billion won ($26.6 million) deal to build a waste-to-energy plant in the United Kingdom.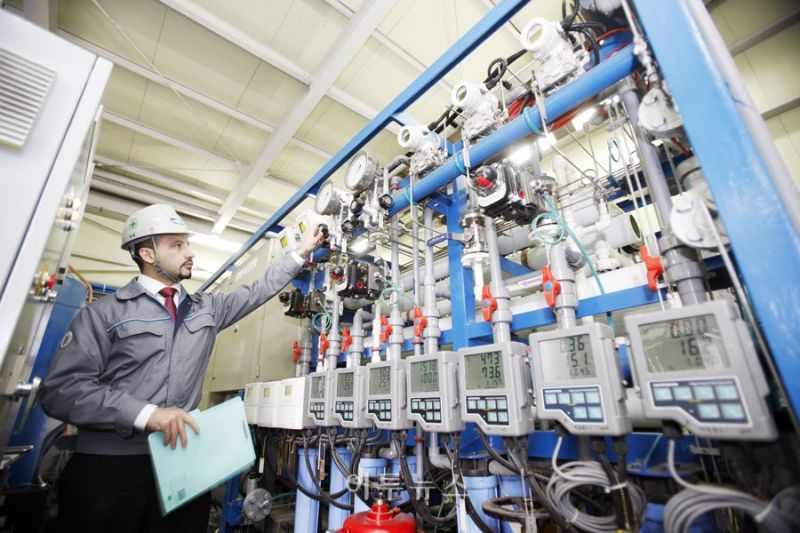 A Doosan Heavy unit worker checks a water processing facility
Courtesy of Doosan Heavy Industries & Construction
A Doosan Heavy official said Monday that its unit signed a contract with a British water supplier Severn Trent Water Authority. Doosan Enpure also bagged a similar deal with the company in June.
Under the contract, Doosan Enpure plans to build an eco-friendly plant that transforms waste into energy. Utilizing its latest energy technology in heat and pasteurized process, the plant will produce electricity and heat.
It will be built in Stoke-on-Trent, Staffordshire, 70 kilometers south from Manchester. And the delivery is scheduled in 2019.
"Doosan Heavy has participated in various overseas seawater desalination and water processing projects, and is now advancing into eco-friendly renewable energy business," a Doosan Heavy official said.
"We will strengthen the waste-to-energy business with our cutting-edge technology in water processing."
In June, Doosan Enpure also signed a contract worth about 87.5 billion won with the Severn Trent Water Authority to supply facilities to the latter's water treatment plants in Birmingham.
The water treatment plants in Birmingham will be capable of processing 320,000 tons of water per day. The water will be used for citizens of Birmingham, the second largest city in the U.K.
The delivery for the water treatment plants will take place in 2020.
Read more: Korea Times