New Way for California Water Operators to Lower Ozone Generation Costs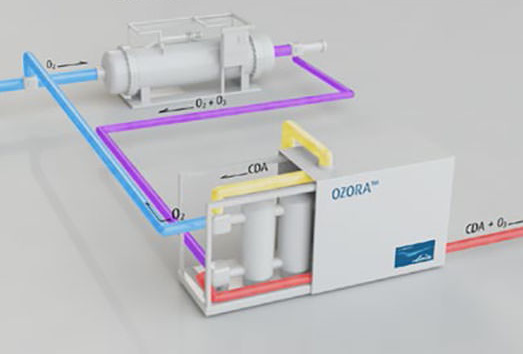 New Ozora Oxygen Recovery System from Linde LLC Reduces O₂ consumption by up to 60% in ozone generators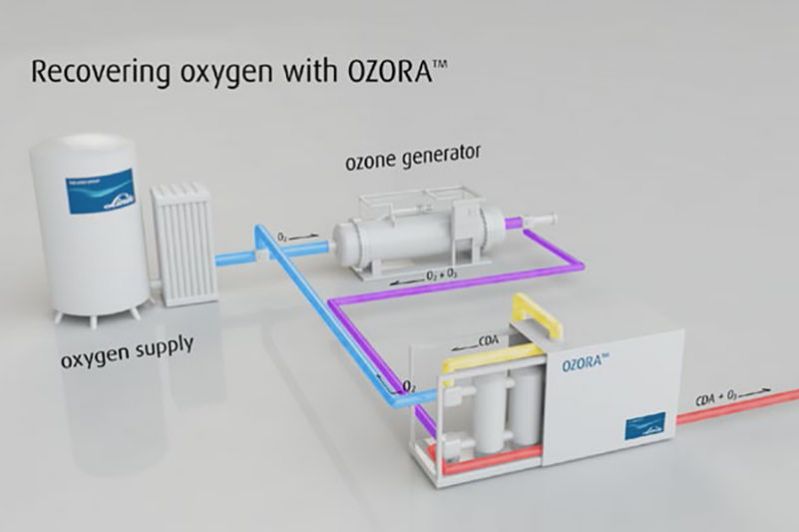 A new oxygen recovery system that can dramatically reduce oxygen (O2) consumption during ozone production for water treatment will be featured by Linde LLC at the Association of California Water Agencies (ACWA) conference, Nov. 28-Dec. 1, in Anaheim, California, booth 110.
"The patented OZORATM system can help the many California water treatment operators that depend on ozonation maximize their investment -- and it can positively shift the economics for those operators who are not using ozonation," said Peter Studer, Program Manager, Linde LLC, who will present an overview at a conference session, Nov. 29th at 10 a.m.
About 90% of the O2 used by an ozone generator is not converted to ozone (O3) and remains unused at a high cost to the water treatment operator. Linde leveraged its deep knowledge of adsorption processes to create the OZORA oxygen recovery system which efficiently separates O3 and recycles the unused O2 back to the O3 generator, reducing O2consumption by up to 60%.
The OZORA system was jointly tested and validated with SUEZ, a leading manufacturer of ozone generators and a prominent player in the water treatment industry. It can be sized to match new O3 generation units, or engineered to retrofit existing water treatment operations.
Also at ACWA, Linde will present two other innovations for water treatment: SOLVOX® mobile for oxygenation and SOLVOCARB® venturi for efficiently controlling the pH of water with high total dissolved solids.
SOLVOX mobile is a new oxygenation technology specifically developed to help wastewater treatment plants cope with peak loads and downtime during aeration equipment maintenance. Its free-floating design allows for a simple and straightforward installation, even in challenging-shaped basins.
SOLVOCARB venturi provides high rates of carbon dioxide (CO2) mass transfer coupled with superior uptake efficiency for pH control. This technology is easily retrofitted in existing hydraulic systems and ensures a consistent performance with low energy loss, while requiring low maintenance. Using CO2 for alkalinity control avoids the safety hazards and overtreatment issues associated with mineral acids.
Linde, a global leader in industrial gases and engineering, also supplies bulk O2 and nitrogen gases for O3 production, as well as bulk O2 and CO2 for municipal and industrial water and wastewater treatment.
Press Release by Linde