Preventing the Sewerage Infrastructure from Corroding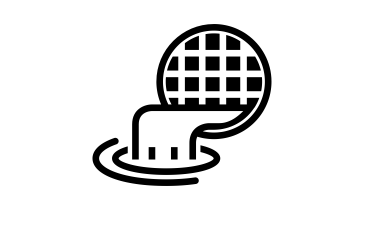 New technology that is environmentally friendly and prevents sewerage infrastructure from corroding, saving millions of dollars and reduces the smell produced by sewers, was developed by a University of Queensland professor.
What creates the smell in the sewage is the chemical reaction created by the release of hydrogen sulphide from waste water into the sewer, which comes into contact with bacteria that converts it into sulphuric acid.
The chemical reaction causes the smell and the acid corrodes the concrete pipe infrastructure in the sewerage system.
Technology already exists to battle this problem but it must be added to the sewerage system constantly.
New technology developed by UQ's Professor Zhigou Yuan only needs to be added to the sewerage system every few weeks and it does a better job.
"The difference with this method is we don't deal with the hydrogen sulphide directly," Professor Yuan explained.
"We remove the bio-layer on the inner surface of the sewer so you are dealing with the very cause of the problem."
The chemical developed by Professor Yuan is added to the system every few weeks, reducing the biofilm on the wall of the sewer by up to 95 percent.
And along with lowering the chance of corrosion inside the sewer, that also means less odour.
"I would not say you can get into the sewer and not smell anything, it's not like that, but we reduce that smell substantially."
The technology was tested at various sites around Queensland and is being marketed to countries around the world.
The University of Queensland's commercial arm UniQuest has entered an exclusive licence agreement with Atlanta-based chemical treatment company USP Technologies to market the technology internationally.
Source: Brisbane Times