Reduced Hauling Costs thanks to Flottweg Decanters (Video)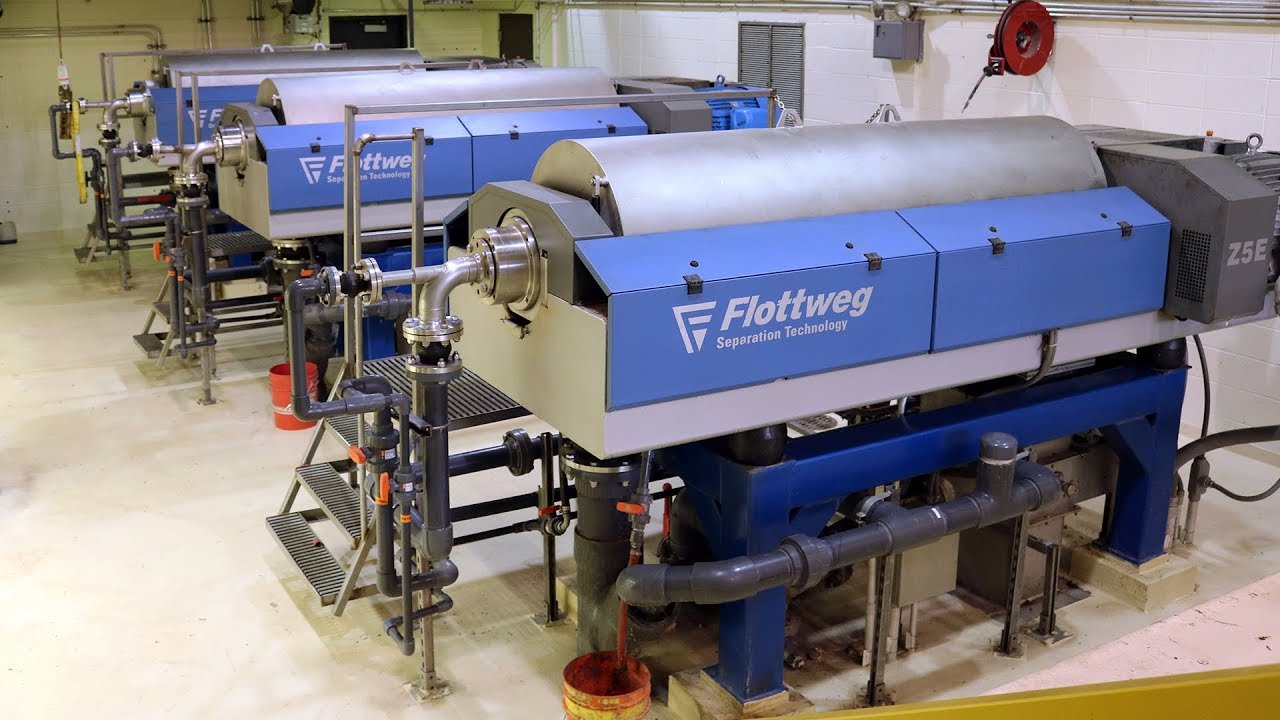 This video shows dewatering and thickening process of municipal sewage sludge using the decanter.
Dry Creek is a Waste Water Treatment Plant located in Northern Kentucky. As part of SD1 ("Sanitation District No. 1") it covers the service areas Boone, Campbell and Kenton counties. This area includes about a hundred thousand customers. This results in the treatment of around 46.5 mio. gallons of sewage sludge per day.
In the solids handling area, Dry Creek relies on Flottweg decanters type Z5E. Each of the three decanter centrifuges has a throughput of 130 to 150 gallons per minute. The Flottweg machines achieve an optimal separation result.
Source: Flottweg Vimeo