Sewage Plant ​Technology ​Hailed as Most ​Advanced in ​Canada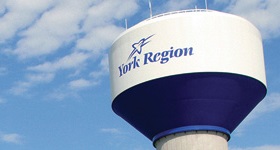 Sewage plant technology hailed as most advanced in Canada, but proposed plant needed to accommodate growth in northern York Region has residents of Georgina Island worried about the future.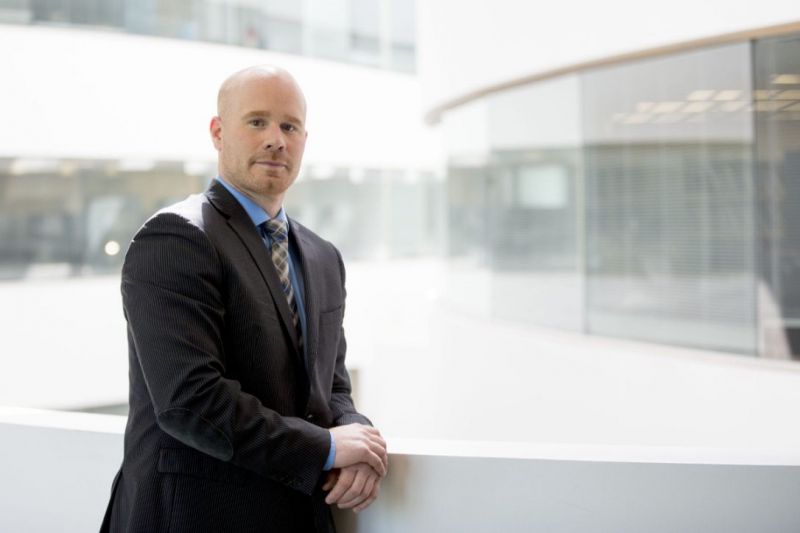 Mike Rabeau, the director of capital planning and delivery, environment services for York Region, says a proposed sewage treatment plant would allow further growth in York Region. Source: (CARLOS OSORIO / TORONTO STAR)
York Region is awaiting approval from the province on its $685-million Upper York Sewage Solutions project, which will release 40 million litres of treated sewage per day into the East Holland River — water that will eventually make its way into Lake Simcoe.
The plant is needed to accommodate growth in northern York Region, where development has been slow because of a limited amount of sewage infrastructure.
But strict provincial guidelines around the Lake Simcoe watershed, established because of high levels of phosphorus in the water, compelled the region to come up with a solution never seen before in Canada, said Mike Rabeau, York Region's director of capital planning and delivery for environmental services.
"There's nothing built like this in Canada," Rabeau said. "And it's well beyond anything already being done on the lake," which is also home to 14 other sewage plants that have been dumping effluent into the lake for decades.
"The driver (for us) is really providing clean effluent into the natural environment, and supporting the rebuilding of Lake Simcoe," he said.
But there are concerns among the Chippewas of Georgina Island First Nation around the effects of this water on the environment.
The Ministry of Environment and Climate Change says it is still consulting with all parties about the project.
Rabeau says conventional treatment in Ontario consists of two levels of treatment, including one that removes large particles, and uses biological processes to remove organic compounds from the water.
"With our plant, we have third level of treatment and fourth level of treatment, which is basically not done on treatment in Canada," he said. These remove viruses, bacteria and protozoa from the water and essentially "disinfect" it.
"The level of treatment is extremely enhanced, and the water coming out is a very, very high purity," he said.
The treatment will result in two effluents. One will be "high-purity reclaimed water" that will be released into the East Holland River, and will actually "enhance the water quality in the river," which currently doesn't meet provincial water quality standards, he said. The other is low-nutrient reclaimed water that can be used in farming.
York Region officials say they conducted a one-year pilot study for the membrane treatment and reverse osmosis technologies to test the water quality that was produced. They have also visited plants in California and Nevada, which have been using similar technology for years.
In an environmental assessment of the project online, the ministry says each "successive treatment level at a water pollution control plant provides an additional level of micro-constituent removal."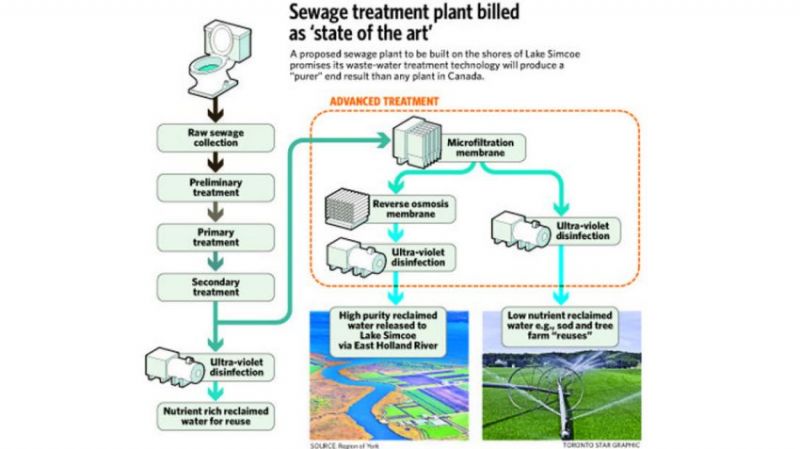 Studies are also underway to investigate the effectiveness of different water treatment technologies in reducing pharmaceuticals and other contaminants found in wastewater across the province.
Source: The Star