Solar technology to kill pathogens in water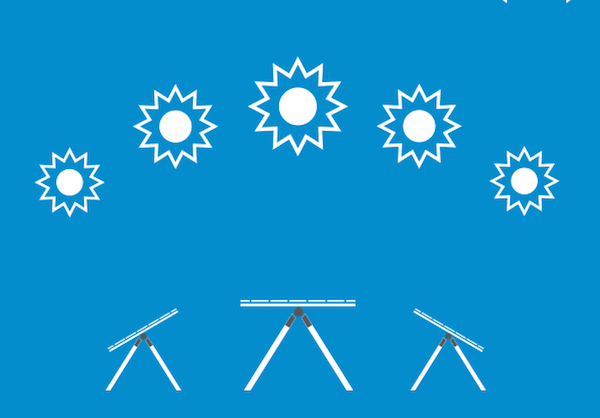 An Oregon-based start-up company is using solar technology to reduce Salmonella, E. coli and Listeria contamination in water. The company has received a state grant to further develop the passive treatment system called "Ray."
State research investors with Oregon BEST, a supporter of the development of cleantech businesses, believe Portland-based Focal Technologies innovative solar water treatment system has a great deal of promise.Ken Vaughn, commercialization director at Oregon BEST, says that while the idea is not new, small-scale efforts to purify water have been expensive. He calls "Ray" a "promising clean technology" that could provide an inexpensive, large-scale solution to harnessing solar energy in cleaning up water, reports Food Safety News."
So it looks like Focal Technologies has a new product that they've been developing over a number of years that's really a fundamentally new technology that harnesses the power of the sun to provide a cost-effective way to treat wastewater," Vaughn said. The passive solar treatment system Company officials say that two proven technologies are incorporated into the solar concentrating system, concentrated solar power, and the sun's ability to clean up waste.
Ray can break down agricultural waste as well as industrial chemicals, including cyanide and glycol.Focal Technologies' Ray technology works much like utility-scale solar power projects, concentrating solar energy. The big difference is that Ray uses that concentrated energy to purify water instead of generating electricity. Ray uses an eight-foot diameter solar concentrating lens, combined with a reaction chamber where effluent is exposed to as much as 10,000 BTU per hour and 4,000 WM² of ultra-violet energy."Our system can break down a wide range of contaminants, but we are initially focused on remediating E. coli and other harmful bacteria in human or animal waste streams," said Eric Steinmeyer, CEO, and president of Focal Technologies. Steinmeyer explains that Ray is not an "offset or efficiency boost" for processes that are already in place. Rather, by focusing the sun directly at an application, the technology can achieve results that fossil fuel systems can't touch, especially in remote locations.
Read more here at source