The Texas Water Industry Faces a Workforce Shortage and Struggles to Attract New Talent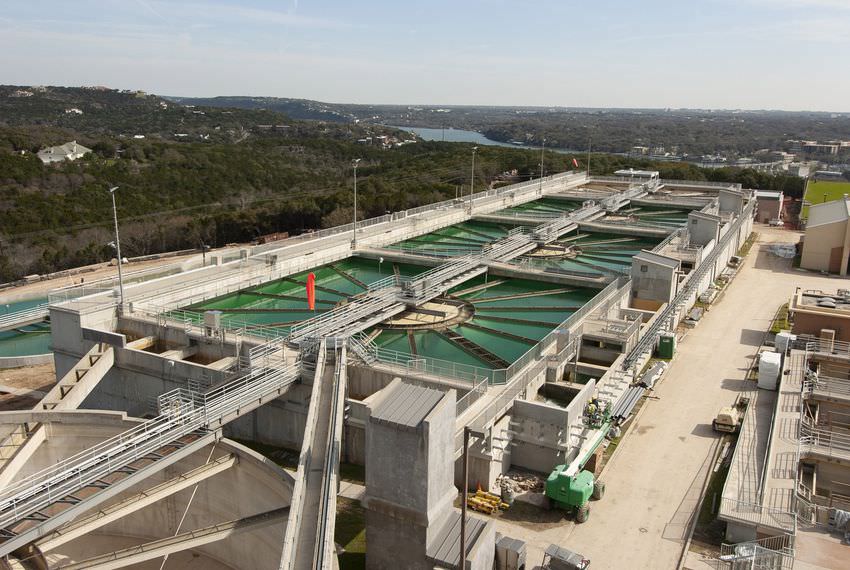 As a generation of water and wastewater operators near retirement in Texas, it could become more difficult to provide safe drinking water and to protect state waterways from pollutants, experts say.
By Carlos Anchondo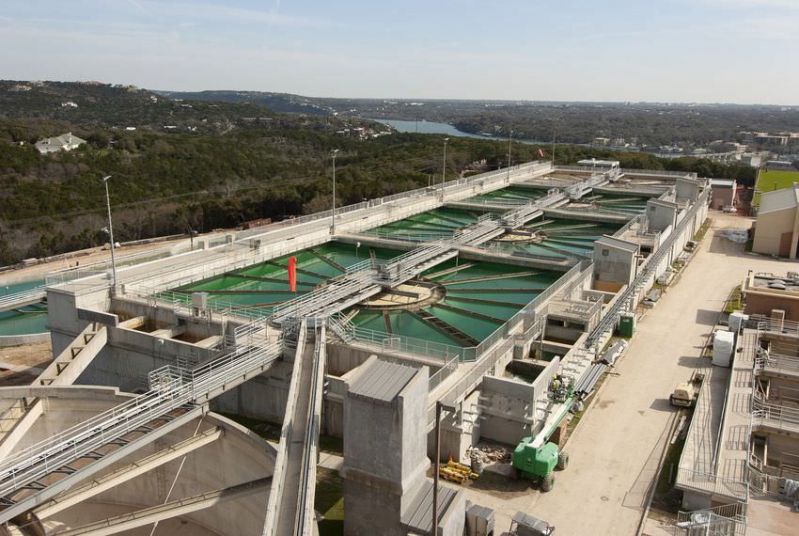 Austin's Ullrich water treatment plant off of Westlake Drive in west Austin on March 2, 2005. Credit: Bob Daemmrich for The Texas Tribune
The Texas water and wastewater industries are nearing a workforce shortage, making it essential for employers and universities alike to rethink the industry's education pipeline, a new report from the Texas Water Resources Institute says. The shortage is primarily for workers involved in the daily operations of water and wastewater plants.
Over the next decade, it is estimated that 37 percent of all water utility workers and 31 percent of wastewater utility workers in the U.S. will retire, according to a U.S. Government Accountability Office report published in January.
With more workers reaching retirement age, fewer new employees and attrition, experts in Texas say it could become harder to provide safe drinking water and to protect Texas waters from pollutants.
Rudolph "Rudy" Rosen, director of the Institute for Water Resources Science and Technology at Texas A&M University-San Antonio, said educational institutions must do more to effectively train workers for the industry.
"Right now, the industry does an incredibly good job of protecting the safety of our water and our streams, but the existing educational mechanisms have not worked to supply the need," said Rosen, one of the report's authors.
Colleges need to provide more practical training to students using existing training programs and new distance-learning options, the report said. It also proposes making it easier to obtain the certifications required for entry into the Texas water industries and a college degree.
Rosen said the industry is already seeing a shortage of people involved in the daily operations of treatment plants, including drinking water, wastewater, and water delivery systems. This is an issue acutely affecting smaller utilities, he said, which have fewer resources to recruit employees and to provide professional development training once hired.
Read the full article on Texas Tribune