Using Anaerobic Bacteria may Cut Costs of Treating Used Water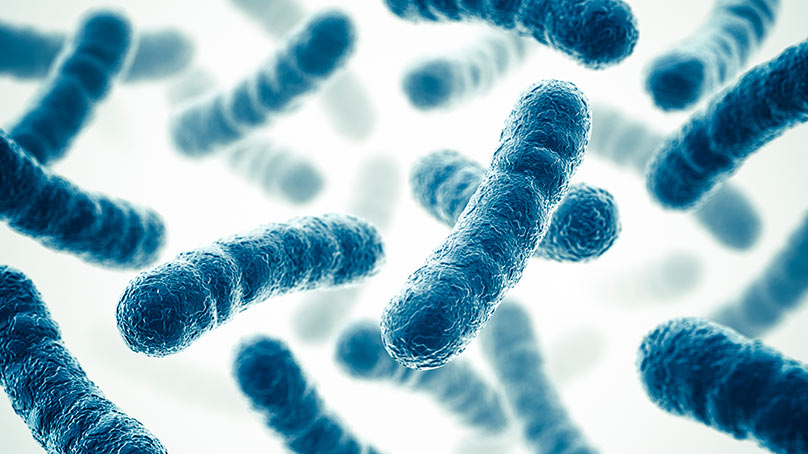 GE Water and Process Technologies are using anaerobic bacteria - organisms that do not need oxygen to digest organic content - and membrane filtration technology to produce water suitable for reuse.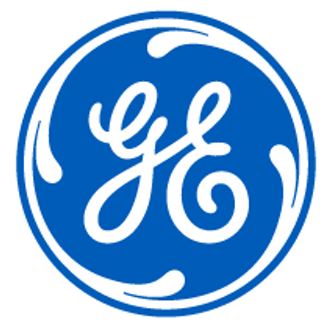 The Singapore-developed technology could save the country millions of dollars in yearly electricity bills.
Such anaerobic digestion processes have already been used worldwide to treat highly concentrated organic used water from the industrial sector, said Dr Hoshang Subawalla, GE Water's regional executive for the Asia-Pacific. But it was tested on domestic used water for the first time in Singapore. The 26-month pilot at national water agency PUB's Ulu Pandan Water Reclamation Plant concluded earlier this year with encouraging results.
The pilot plant treated about 20 to 24 cubic m of domestic used water per day - less than 1 per cent of total used water generated by households here on a daily basis.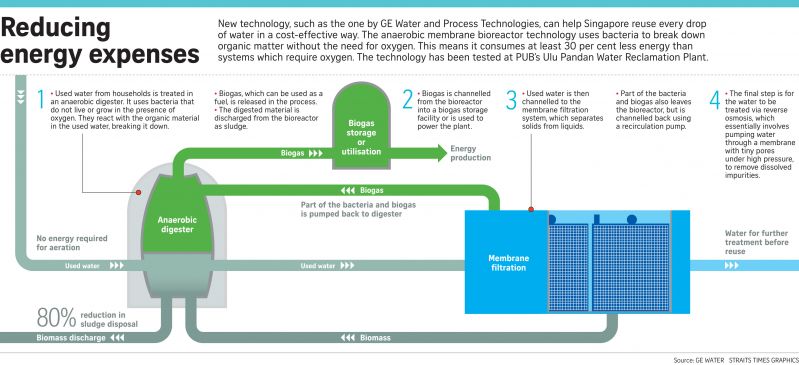 But GE Water said it has the capacity to treat more, up to 265,000 cubic m. If the technology were used to treat this quantity of used water, it could help cut energy costs by between $5,000 and $7,000 a day, said Dr Subawalla.
"Translated over 350 working days, this would mean substantial energy savings of $1.8 million to $2.4 million per year... The actual energy savings could be larger if you factor in total waste water treated," he added.
The technology was previously used only for industrial used water as it contains up to 50 per cent more organic material than domestic used water. Organic material contains carbon and nitrogen which are food for the anaerobic bacteria. That is why domestic used water was more difficult to treat anaerobically. The anaerobic bacteria also require very specific conditions to do their work. If it is too hot or humid, for example, they die.
GE Water has successfully created and demonstrated conditions suitable for the anaerobic bacteria to operate optimally in the bioreactor. It has also combined the bioreactor with membrane filtration technology, making the whole process a viable treatment method for domestic used water, said Dr Subawalla.
After membrane filtration, the water is channelled for further purification, such as through reverse osmosis, before it reaches drinking quality. If not, the end product can be subject to non-potable reuse.
A by-product of the anaerobic digestion process, biogas, can also be harnessed to generate electricity for the plant. The reaction produces up to 80 per cent less sludge than the conventional aeration method.
Dr Subawalla believes the technology would put water-scarce Singapore in good stead in allowing it to reuse every drop of water.
A spokesman for PUB said anaerobic processes have several advantages over conventional systems, such as having lower energy requirements and producing more methane gas that can be used for biogas, while generating less sludge.
She noted that GE Water's project is in line with the agency's long- term objective of reducing energy required for used water treatment, so the treatment uses only as much energy as it generates. "The results from the pilot have been promising, and PUB is in discussion with GE Water to scale up and demonstrate the technology on a larger scale."
Source: The Straits Times