Waste Not Wasted at a Sewage Treatment Plant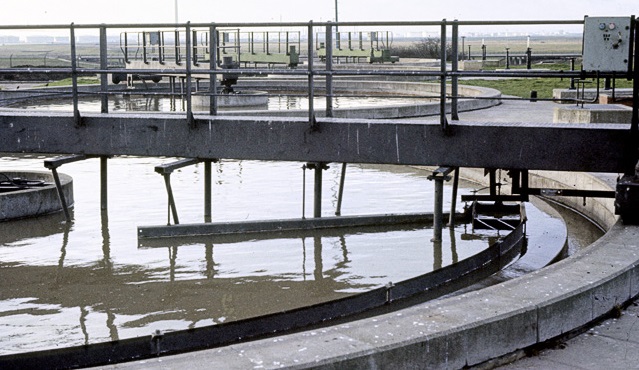 Palmerston North's wastewater treatment plant is powered by poo, which is turned into electricity to operate the facility.
The city council has just finished laying a pipeline sucking methane gas from the closed Awapuni Landfill to supplement biogas from solid waste to run a new engine to generate almost all of the plant's electricity.
Operations manager Mike Monaghan said instead of flaring off methane from the solid waste digesters as "an inconvenient waste stream", the system used waste as a natural resource.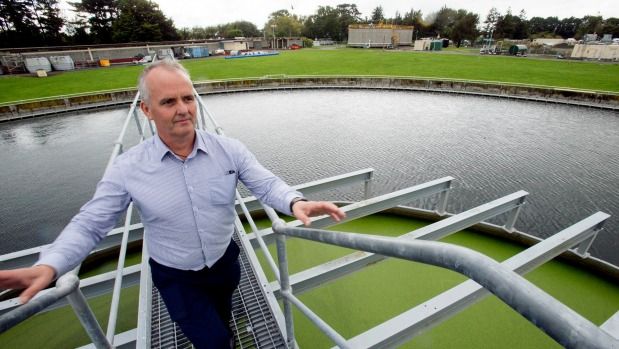 Image: Totara Rd wastewater treatment plant operations manager Mike Monaghan at the plant - the waste digestors are in the centre distance, the new gas-driven engine to the right.
Until early 2016, the council was running a separate gas engine at the landfill.
After its lease was not renewed, methane gas from the landfill was wasted.
About 700 metres away, the two 2300-cubic-metre solid-waste digesters were not producing enough gas for the engine located at the Totara Rd plant.
The solution was the pipeline, which will provide enough extra gas for the engine to operate almost continuously in future.
Monaghan said the system meant dealing with the city's wastewater was almost entirely powered by re-use of the waste it was processing.
After two turns through the digesters, the remaining solids also had a purpose.
While not high enough quality for commercial compost, the inert solids were good enough to use as cover on the old landfill.
Water and waste services manager Robert van Bentum said the electricity cost savings at the plant would cover the cost of the pipeline project in less than two years.
One of the two digesters was not in operation at the moment, while its roof was being repaired.
"Once both digesters have been renovated and are up to full capacity, generation will be able to be increased to a higher level."
The system would have capacity to deal with more than just the city's waste. It already took in dairy sludge from Fonterra and would be able to take more from other non-council sources.
The whole project to pipe gas from the landfill, relocate the gas conditioning skid and commission the new system cost about $382,000.
"The project will produce sufficient electricity to run the plant for most of the time and result in some surplus for sale at times.
"Not only is the project a beneficial use of a waste gas, but we're also reducing our energy footprint," said van Bentum.
Source: Stuff