Xpel Reduces BOD Levels, Saves Operators Wastewater Fines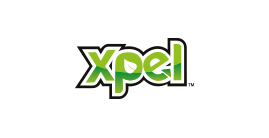 Heavy fines would dramatically impact the owner-operator's bottom line! The situation, however, was not his or his employee's fault. He had recently purchased several additional locations, including this store, which had gone through several changes of ownership within the past year. The previous owners had not been aware that these surcharges could be eliminated or reduced, mistakenly thinking they were treatment fees from the water authority.
Furthermore, this high-volume store unfortunately had a smaller-than-normal grease trap – only 500 gallons – when most commercial establishments have either 1000 or 1500 gallon traps. This store's trap was cycling 1500 gallons of water a day. The trap had not been maintained well by the previous ownerships.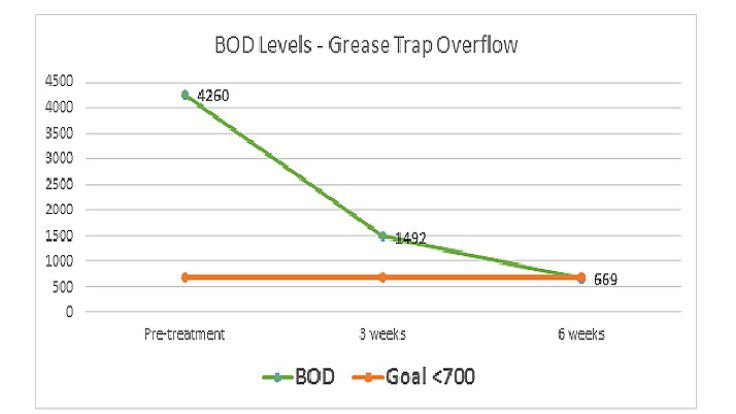 Typically, well-maintained grease traps prevent higher FOG levels from entering the municipal water system. They act as interceptors for food waste and grease from restaurants and other businesses with food service or food preparation, holding these potential pollutants in place while the normal wastewater flows through the interceptor and into the municipal sewer system. Grease traps are normally efficient systems, but require maintenance and should be regularly pumped-out by local sanitation contractors. Employees should also be trained to not overload the system with too much food debris or waste liquid added to the drains.
Our hero owner-operator in this particular instance, had inherited a two-fold problem… a busy establishment with a small trap, and a trap system that had not been pumped or well-maintained, possibly for years. This was forcing too much FOG into the municipal water lines. Municipal authorities regularly test BOD and TSS levels, and noted extremely high levels in a fourth quarter evaluation.
This location had BOD levels of 4660 mg/l and TSS levels of 580 mg/l. "Normal" BOD ranges for the water authority were 300 mg/l and TSS was 350 mg/l. The BOD levels were extremely high, which is often typical for very busy restaurants, according to one representative from the municipality.
In this situation, however, the owner-operator was both a diligent businessman and nationally recognized by his franchise. Newly aware of this situation, he and his people rapidly began to put a plan in place.
The Solution. First, he proactively contacted the municipal water authority, to better understand the issues and to seek advice and guidance. Second, he called Pelican Solutions.
From previous experience at several of his original group of stores with a Pelican product – Xpel Original – he and his managers knew that Xpel's beneficial bacteria and surfactants worked rapidly in Fast Food drains to naturally digest biofilm (FOG). Xpel thus changes the environment where fruit flies – a pervasive nuisance in food service operations – could feed and breed, either in food prep or floor drains. With no biofilm odors to attract the pests, and no biofilm for feeding or nesting, fruit flies quickly become absent.
The owner-operator reasoned that if Xpel was effective in reducing FOG in drains, it could be effective on FOG in grease traps!
Read details here: http://www.qualityassurancemag.com/article/xpel-reduces-bod-levels-saves-operators-wastewater-fines/