Kingspan Launches New BioDisc Sewage Treatment Plant
Kingspan Water announces the introduction of the world-leading BioDisc sewage treatment plant range in the Australian market.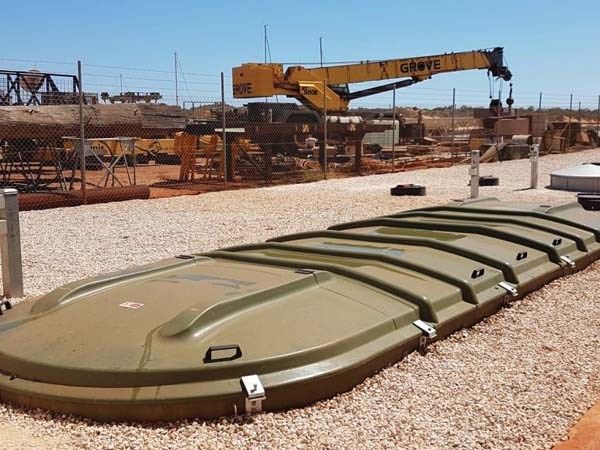 Available for local commercial projects, the new BioDisc plant range underlines Kingspan Water's commitment to deliver fully compliant ways to effectively treat, pump and separate wastewater.
With the release of the BioDisc, Kingspan can now offer the Australian market one of the largest and most technologically advanced wastewater treatment ranges available globally.
Strict environmental standards and building control regulations place a greater responsibility on end users to ensure the correct sewage treatment plant is chosen for their wastewater projects.
The Kingspan BioDisc BD-BM sewage treatment plant range exceeds these standards having gained accreditations worldwide with Kingspan's BioDisc BL model, as well as achieving AS 1170.0:2002 – Structural Design Actions and AS 1170.4:2007 – Earthquake Actions.
Key features of the Kingspan BioDisc BD-BM sewage treatment plant range include lowest odour emission levels on the market; tested and fully approved in accordance with BS EN13725; lowest operating and maintenance costs in its class; unique rotating biological contactor technology with patented managed flow design to ensure optimum treatment efficiency at all times; noise-free operation; fully removable lid for easy maintenance and desludging; minimal requirement for service and maintenance; advanced control panel options available with telemetry monitoring for total peace of mind; single piece tank design reducing time on site for system installation; and plug-and-play system with all system functions pre-set from the factory.
Tested and suitable for applications of up to 225 population equivalent, the BioDisc BD-BM range is ideal for installation in hospitality, leisure, government, transport and domestic housing developments.
The BioDisc commercial range has been successfully supplied for projects covering all continents, including Afghanistan (British army), Perth (mining sector), and the Middle Eastern regions of Oman and UAE to name a few, along with several installations across European markets.
Read more: Architecture and Design